The group
Our crews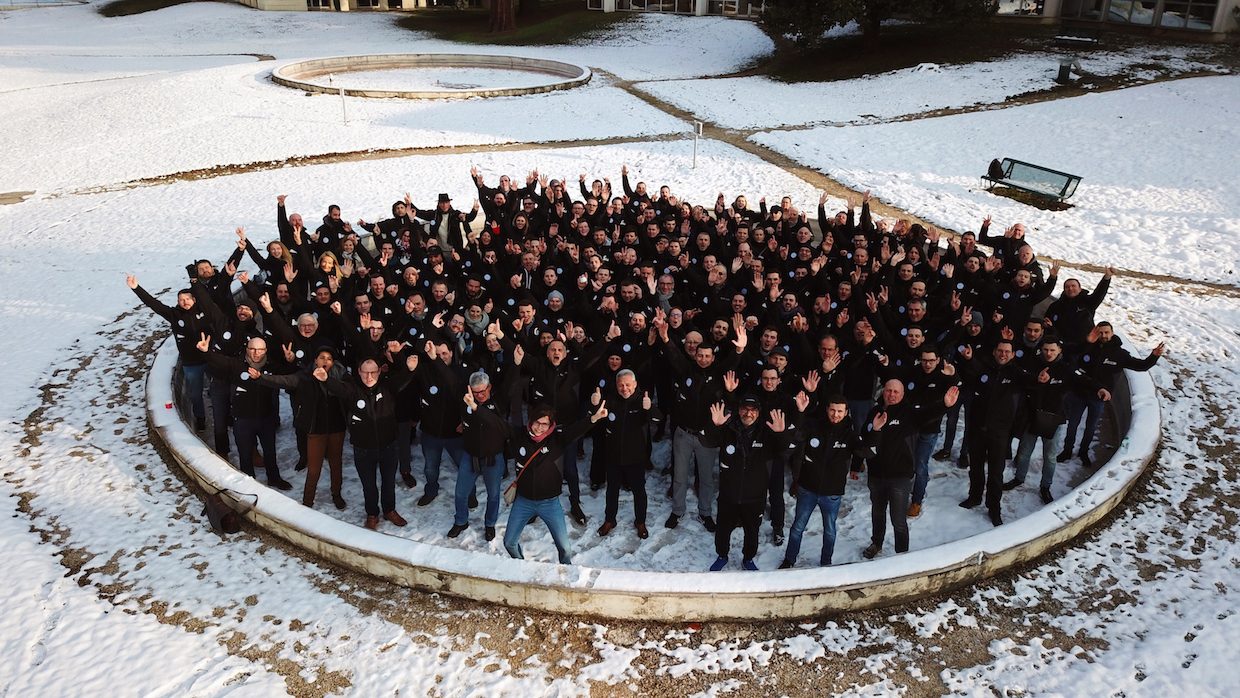 200 co-workers at the service of your imagination
To work with us is to surround yourself with passionate, rigorous and experts dedicated to the success of your project. Always serious, they don't take themselves (too) seriously.
OUR STRENGTH? The women and men who take up everyday the technical, logistic and organizational challenges of your project.
The faces of the Hasap Group
Meet your crew
The Director
The supervisor
His role ? The Supervisor is the main actor in the success of your project. He is the link between the design and the technical execution : from the tip of his pencil and mouse, he is dedicated to finding the best technical solution. He ensures the coordination between human and technical means at his disposal for the staging of your project. He drives the project down to the smallest details : from the development with the project manager to the orchestration of operations in our research departments and our workshops. He is your privileged representative from start to end.
his distinctive sign ? He has the eye of the tiger and the memory of an elephant : no detail escapes him.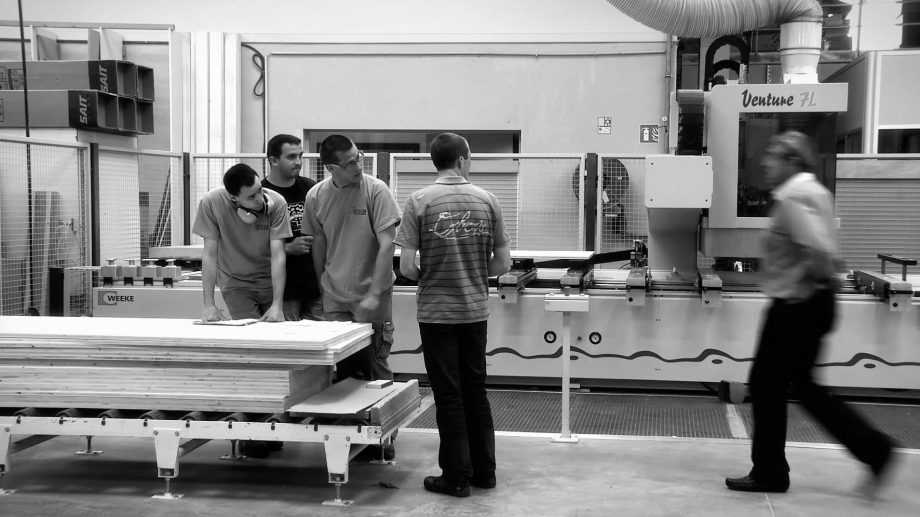 The Set Decorator
The Workshop Journeyman
HIS ROLE ? The Workshop Journeyman is at the heart of the creative process of your project. He holds the recognized craftsmanship in his field. If wood remains the core of his craft, the Journeyman has the knowledge and skills in other materials such as metal, glass, resins, plastics, and other derivatives. Thanks to his art, we give your projects countless structural and decorative perspectives…
his distinctive sign ? We call him "material transformer". You'll soon find out why…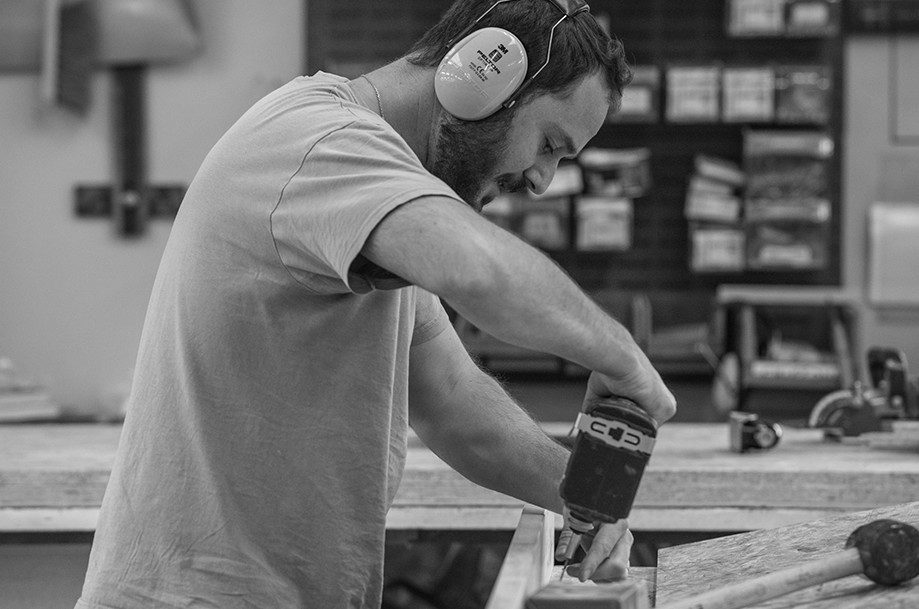 The Editor
The Fit Out Journeyman
HIS ROLE ? The Fit Out Journeyman guarantees the smooth running of the last phase of your project : the construction site. After the manufacturing phase in the workshop, he takes over to ensure the post-production, and the finalization of your production. Because a site is only successful if its installation is successful too, the Fit Out Journeyman has a great responsibility : it's up to him to ensure that your works are perfectly executed. He is the referent of the teams on site ; sometimes he takes on the role of site manager for the coordination on the ground.
his distinctive sign ? He is a true chameleon, he can instantly adapt to any environment.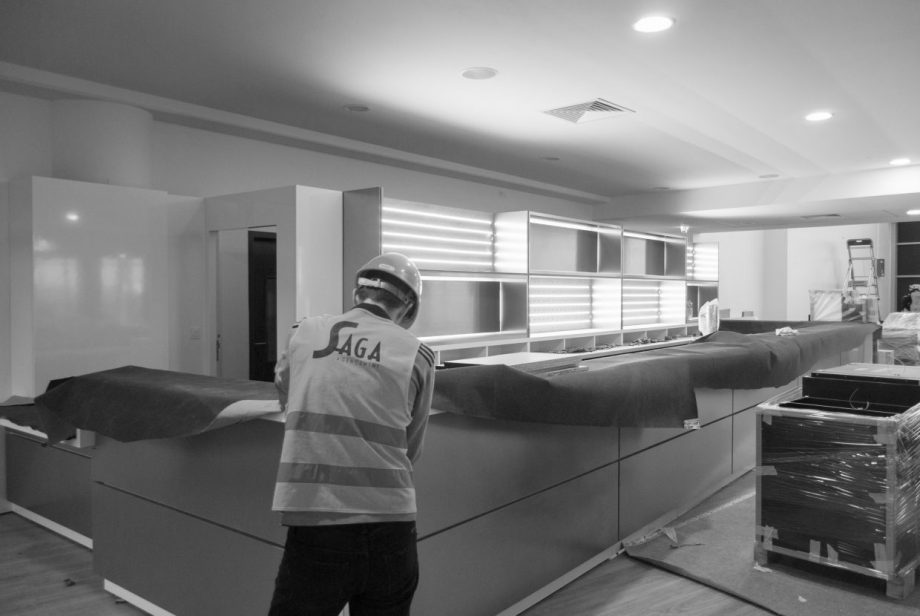 The Projectionnist
The Technical Designer
his role ? The Technical Designer guarantees the technical feasibility of the works. Based on the plans imagined by the Supervisor, he pilots the technical design in order to transform the sketch into reality. He ensures that the project is realized as designed. Thanks to his inventiveness, he always finds the most creative and technical solutions to give life to your projects.
his distinctive sign ? This digital virtuoso masters the art of design in all its forms.